Artistes sans Frontières - event from 2023-2
Our services in Quimper
Artist sites will be custom created by our team as always, but the artists can add photos or text themselves.
Artistic stays for our members, who will be able to stay and work on site - offer tested by Fatma Zohra (film), Zina (design), Marine (texts) and others
Internships
Computer troubleshooting and training

Details in preparation
Reception and office hours
The work is almost finished, but you can still come across workers or a member in painter's uniform
During spring and summer 2023 :
visits only by appointment
call for an appointment: 06 32 95 40 90, Tuesday to Saturday, between 1 p.m. and 5 p.m.
appointment preferably in the afternoon or early evening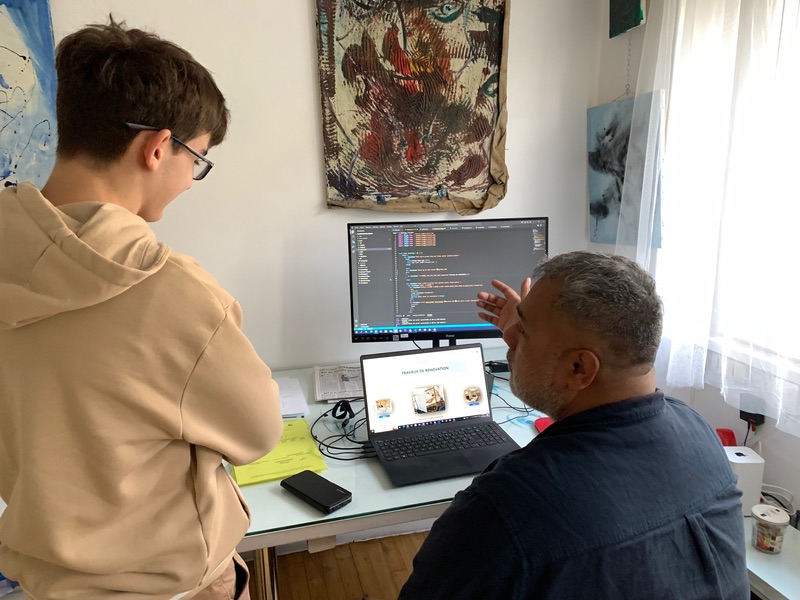 Alan and Kava thinking about Kava's project
First internships
Kava joined us over 900 km from Lyon, where he is undergoing retraining.
Alan's high school is only a few steps away and he takes the opportunity to be the first before his screen.
Each of them has created an element of the future site, which will replace this site over in the summer. Kava created a dia show, Alan a contact form. This after learning a new programming language and creating their own presentation project - all in just a few weeks.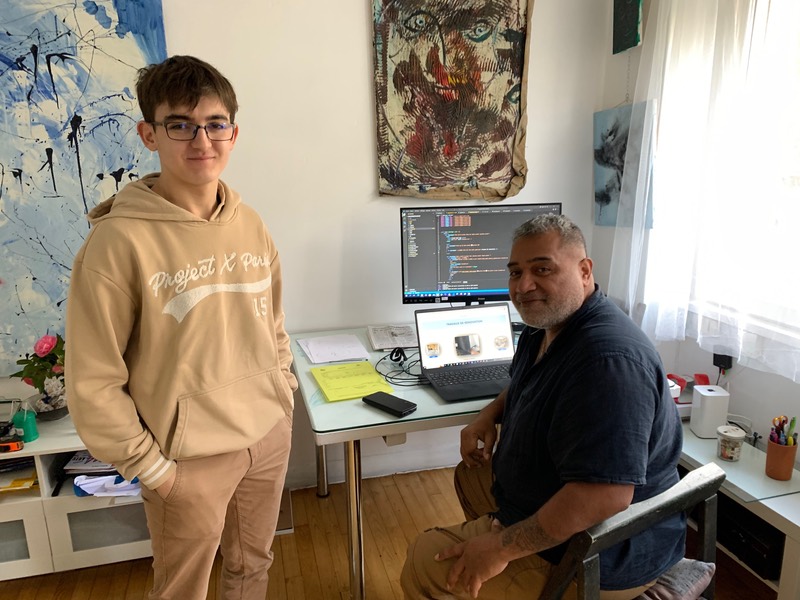 We almost can't interrupt them ;-)
The trainees' area
The small gallery of our trainees already has 13 presentations, including Kava and Alan. Check them onthe trainees' area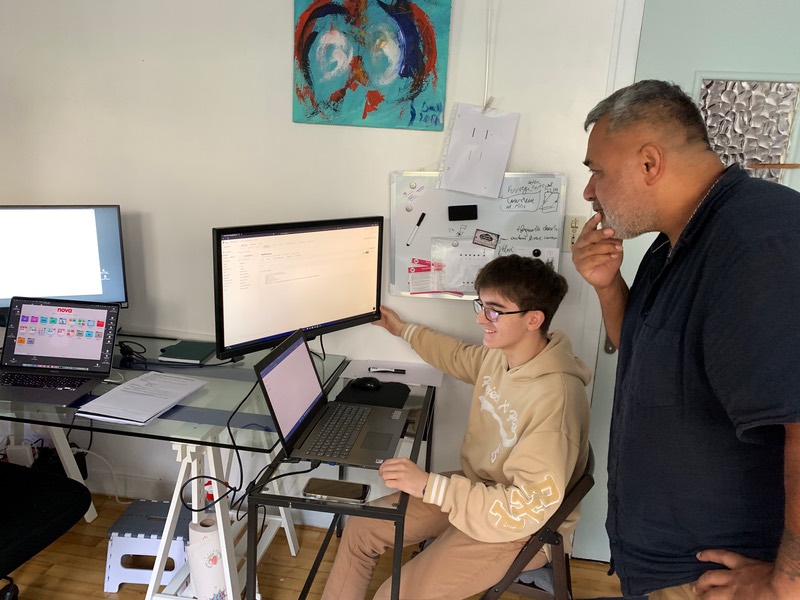 Other people's ideas are always welcome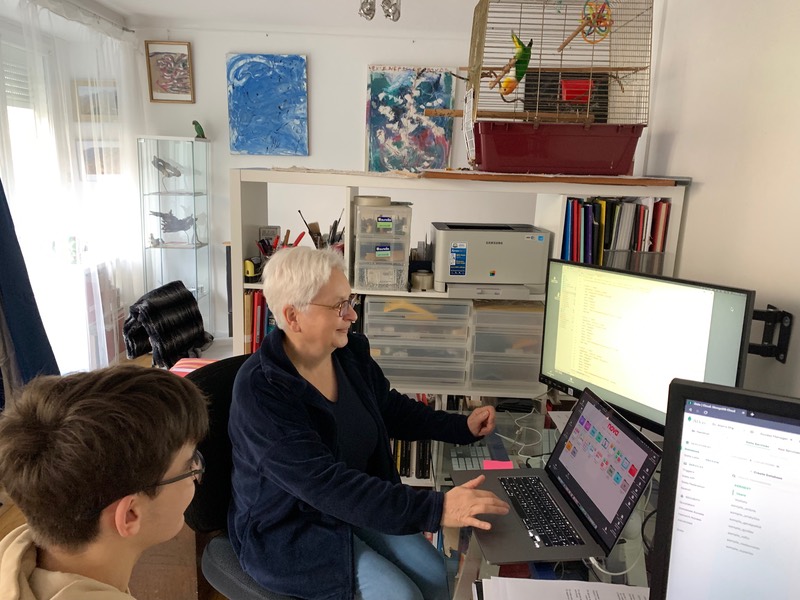 Presentation for 3, Auguste thinks we're walking on our heads
---
Artistes sans Frontières - France - 06 32 95 40 90