Artistes sans Frontières - event from 2019-6
Solid ground under our feet
After the water damage in summer, the situation finally cleared up and work could begin at the end of November.
The workers reached firm ground 60 cm below the level of the courtyard and began to rebuild the various layers of the floor.One evening I found a worker's work clothes and bag at a safe height above the freshly poured concrete.
After the days of drying came the parquet layers, wall fitters, the painters ... and the strikes.
In all of this, work on the website advanced slower than planned. The migration and translation of the main website into English and German are almost complete, but we are still working on the artists' independent websites.
The date for the opening of the Paris office for the reception of visitors has not yet been fixed, it is expected to be January 15, 2020.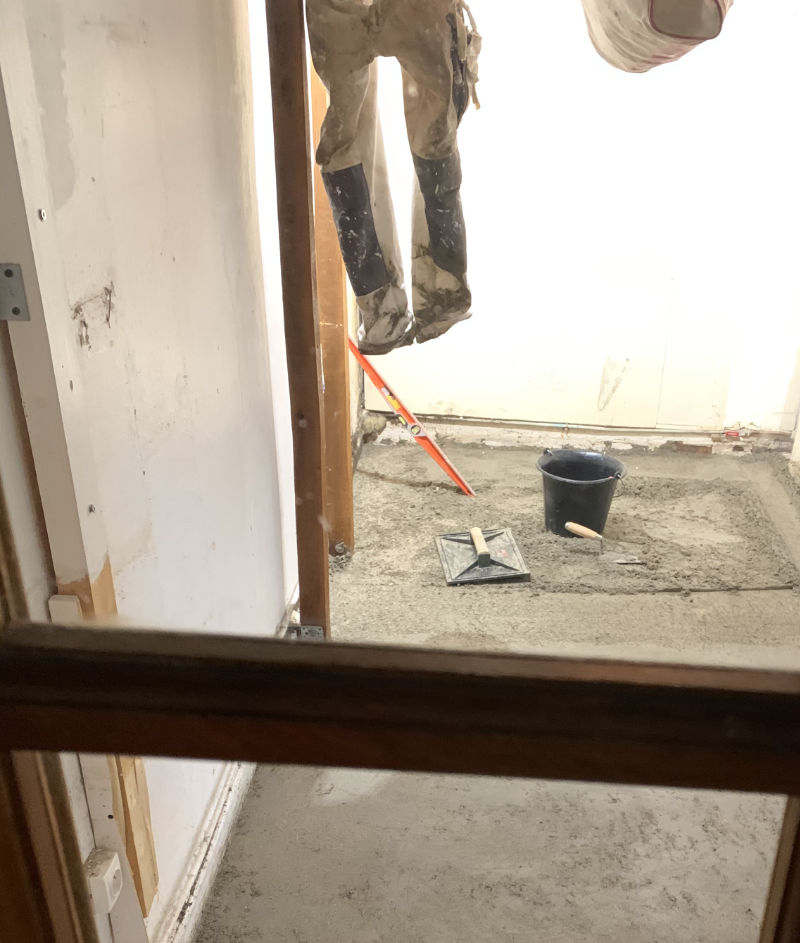 Work clothes and bag high over wet ground
---
Artistes sans Frontières - France - 06 32 95 40 90