Artistes sans Frontières - event from 2020-4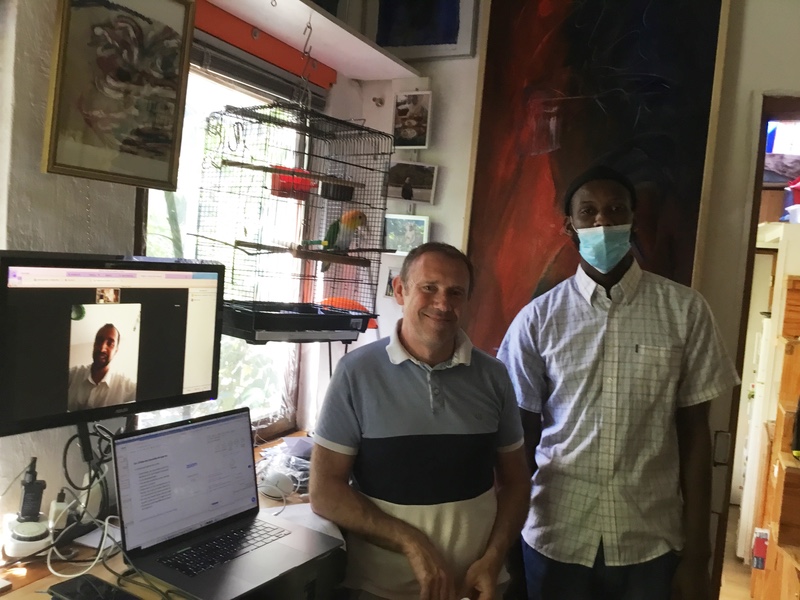 During this extraordinary period, our team has grown by three members.
Babacar started in the first weeks of strict lock down, and took advantage of the long hours of solitude to integrate 4 years of the association's activities into the News chapter.
Billel and Frederic started their internship in June and our team now works alternately in the premises of the association, those absent joining in by audio or video call. The AsF site and other projects are advancing rapidly.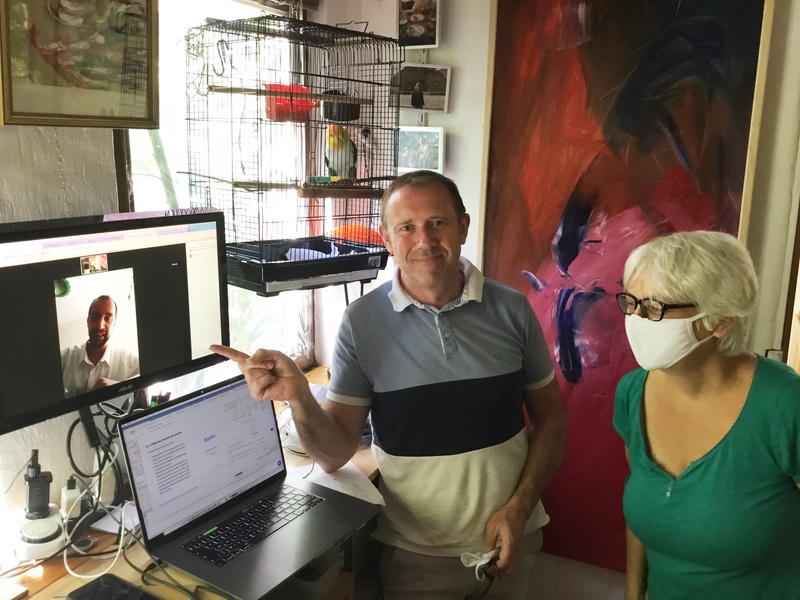 The intern's domain
Developing websites is a creative activity, so we created a space for interns, to test and present their art. Discover their current projects and their ideas on the intern's space
Reception in our premises
For visits to our premises during the next months, new reception rules apply:
visits only by appointment
only one or two visitors inside
compulsory wearing of a face mask
take an appointment: 06 32 95 40 90, Tuesday to Saturday, between 1 and 5 p.m.
appointments possible from Tuesday to Saturday from 2 p.m on.
Virtual shows
2020, with the social distancing imposed in the real world, this is the year of a massive migration to the virtual world of the Internet.
2020, it's been 20 years since our team created the first websites for artists.
Friend of the arts, take a walk in the virtual gallery of the AsF website to discover the art works of our members!

Artist, contact us
for a virtual exhibition,
for a real exhibition as soon as possible,
to create a web site to present your works.
---
Artistes sans Frontières - France - 06 32 95 40 90